Reeder Style for NetNewsWire

NetNewsWire has long been my RSS reader (Since 2004 I would guess). There are plenty of styles out there. Some of them are okay, some of them are ugly, but none of them that I've found are good. Hopefully this is something the studio BlackPixel addresses when they release an update to the program that they recent acquired from the original developer.
Here is a style based on the new Reeder program. Reeder is a great program in it's own right but the major advantage is the aesthetics. Reeder costs $10 however, and not everyone is willing to pay for a feed reader since NetNewsWire still works just fine. This style hopes to alleviate the aging aesthetics of NetNewsWire.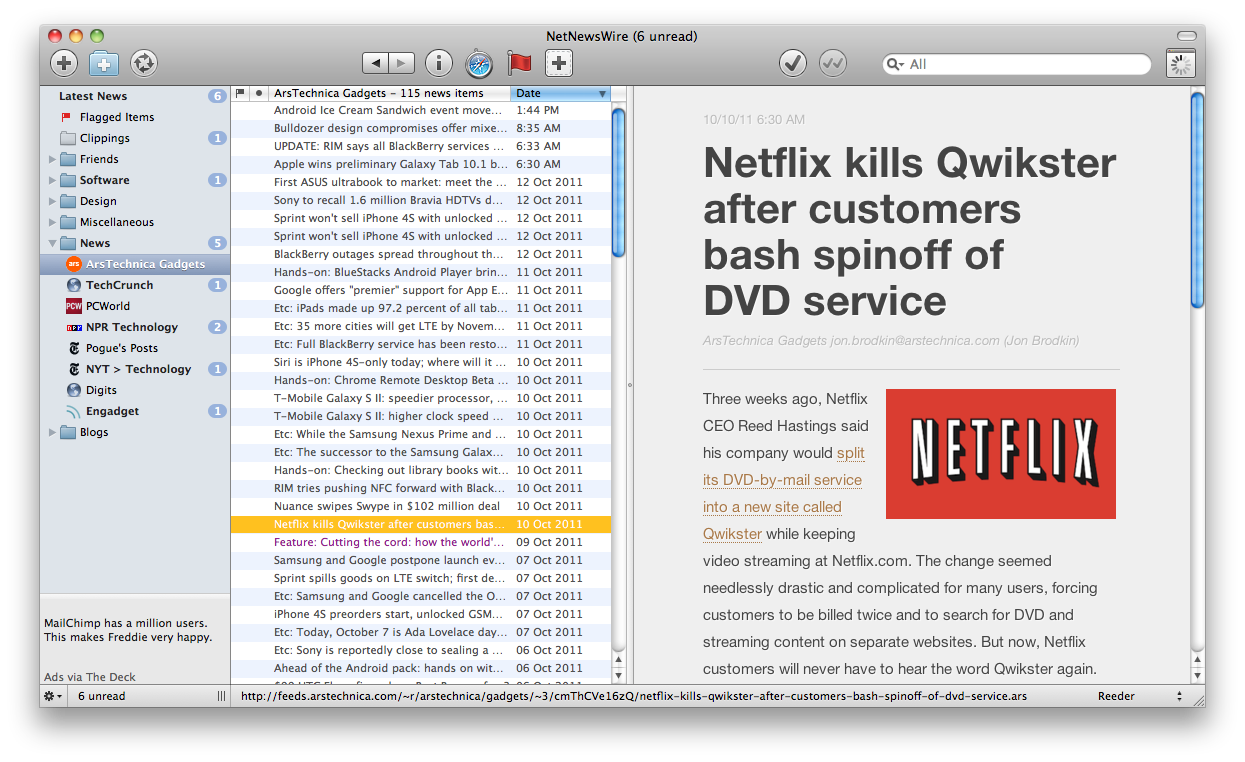 The style is a semi-fluid style. It will take up 75% of the windows width but has a maximum width of 700 pixels. This maximum is useful when using the traditional view as legibility decreases when the width of the page is too wide.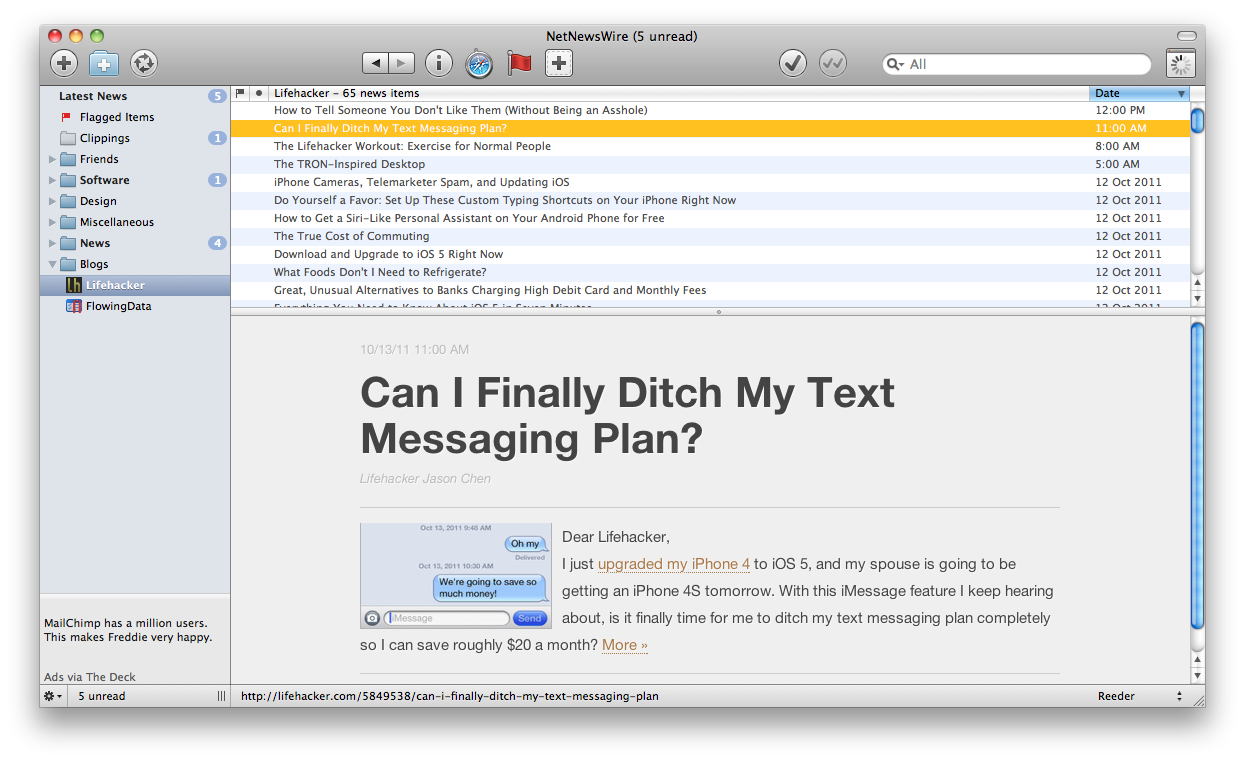 I've also tried to tackle typographic orphans in the theme. It uses a threshold of word length on the final word of the heading, paragraph or list and then places a non-breaking space in-between the final two words. It won't catch them all because of poorly formed HTML in feeds, but you'll appreciate it when it does.
The last thing I did was to block ads with the css ad blocking code from floppymoose.com. The style works with both the full NetNewsWire and NetNewsWire Lite. Download it now if you're a NetNewsWire user cause you won't regret it.